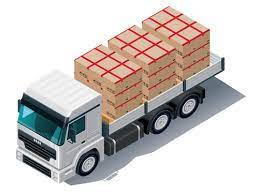 Evergo Logistics service provides Full Truck Load across India.
Full Truck Load is always a faster and safest method of shipment for large volume freight. This is because the cargo will be handled only during loading and unloading and a dedicated vehicle will be provided and direct door delivery will be provided.
Full Truck Load services are available in a myriad of vehicles with different payload capacities and dimensions. Full truck load Transport Solutions are provided in containerized as well as open vehicles as per products and customer requirements.
EVERGO LOGISTICS SERVICE provides Multi Point Pickup and Multi-Point Delivery options in FTL movement, based on per requirements of our esteemed customers.
Our Less than Truck Load is ideal for shippers who have more cargo than what a typical parcel carrier service can handle but not enough to warrant a full truckload. In such a situation, evergo logistics service's LTL cargo service is the ideal option to ship valuable goods. We consolidate LTL cargo to our warehouse from different customers and all LTL cargo gets shipped on the same truck to a respected destination.
Our pricing of LTL shipments is based on various variables like Product, Density and Class of commodity and Destination., With our vast experience in handling full truck loads and LTL shipments, EVERGO LOGISTICS SERVICE can give you the best service with safe and timely delivery, if you are looking for an LTL shipment option.
Last Mile Delivery
One of the most important aspects of consumer business is last-mile delivery. Consumer satisfaction is measured by how soon and in what condition a product is delivered to the customer.
The Last Mile Delivery options offered by Evergo Logistics Service are well known. We have years of experience offering customized Last Mile Delivery services for a broad range of items. For high-value products that need to be handled with exceptional care in order to keep your clients happy, we provide white glove services.
Our considerable expertise, professionally trained employees, and top-notch service standards will go above and beyond what your customers anticipate.